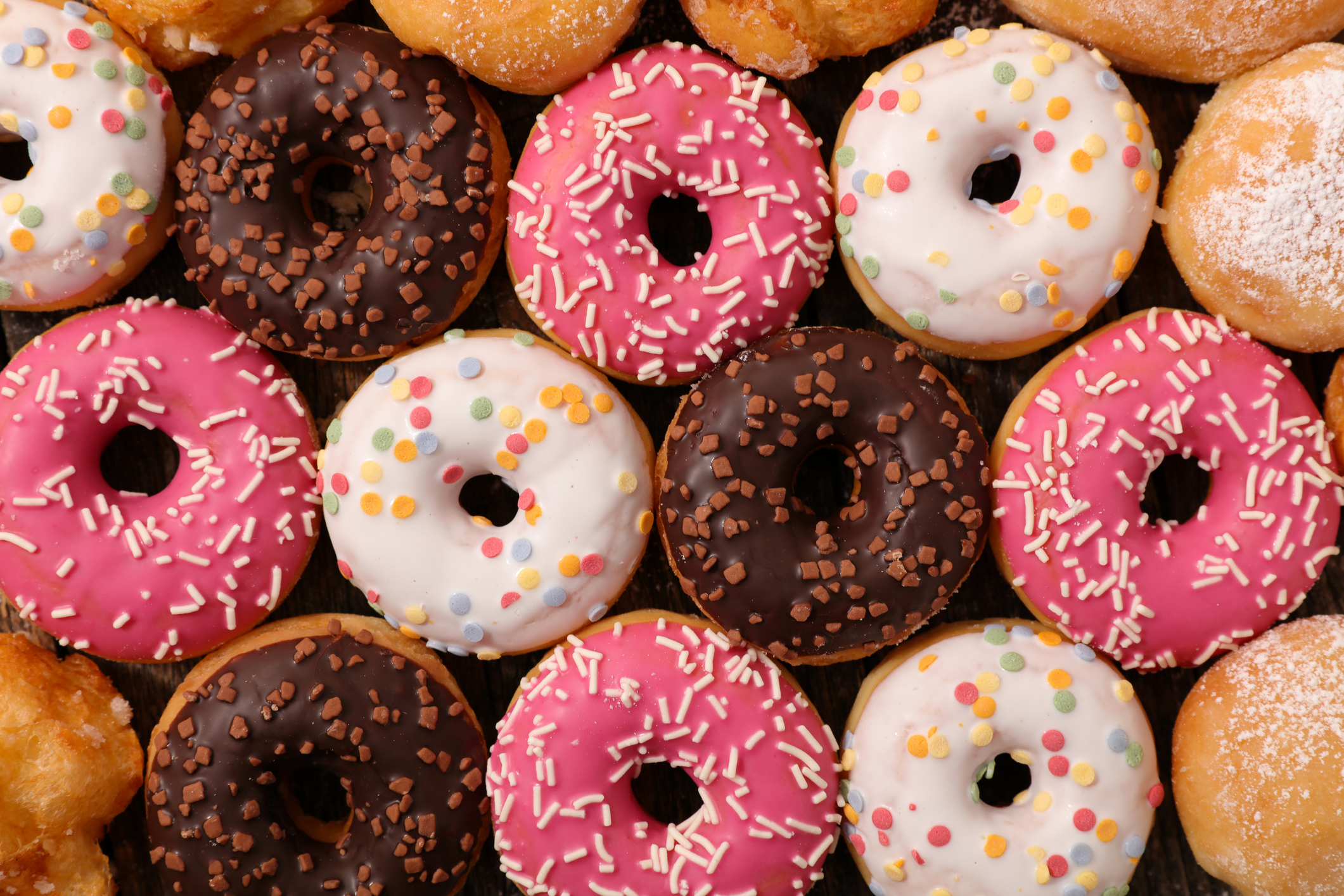 It's Donut Day!!!  Hooray!!!
Everyone loves donuts.  There's something about that delicious deep fried treat that brings a smile to our faces.
Did you know donuts, though small, have had a large impact on U.S. history? While doctors and nurses treated soldier's wounds, Red Cross women dubbed the "Donut Dollies" worked to boost the morale of troops by passing out coffee, donuts and other baked goods during times of war.
Have you ever wondered how the donut got its shape?  Rumor is that donuts didn't cook evenly so a "hole" was punched into the middle to allow for even cooking.
Word on the street is many donut chains pass out free donuts on Donut Day, so be sure to check your local donut shop to see if they are participating.
Donut Worry, Be Happy and indulge on a donut (who doesn't ♥ a FREE donut?) just remember to rinse or brush afterwards to minimize sugar residue left on your teeth!
Leave a reply →