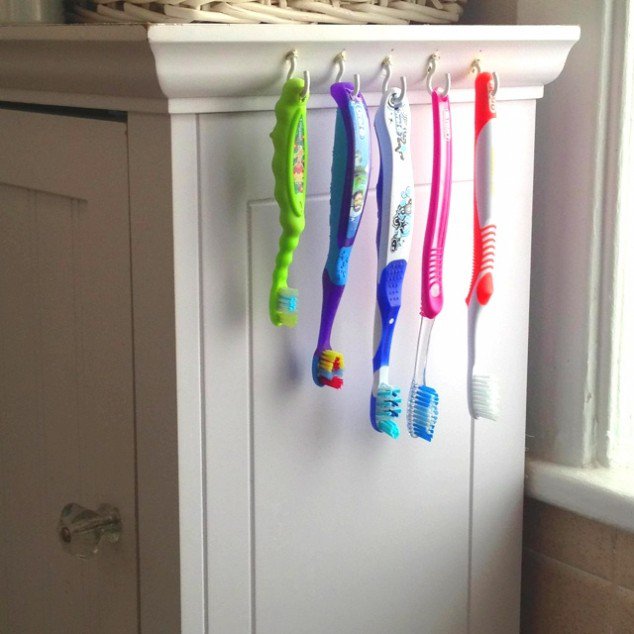 Do you struggle with lack of storage space in your bathroom?  Are you constantly looking for ways to keep your sink area tidy and your toothbrush clean?  If so, you are not alone. It seems like there is never enough room to accommodate all of those bathroom supplies, especially for those of you with small spaces.
While there are literally hundreds, if not thousands, of wonderful DIY bathroom storage ideas available, we scoured the internet and found a few clever ways to help organize your dental supplies.  Take a look, one of them just might work for you.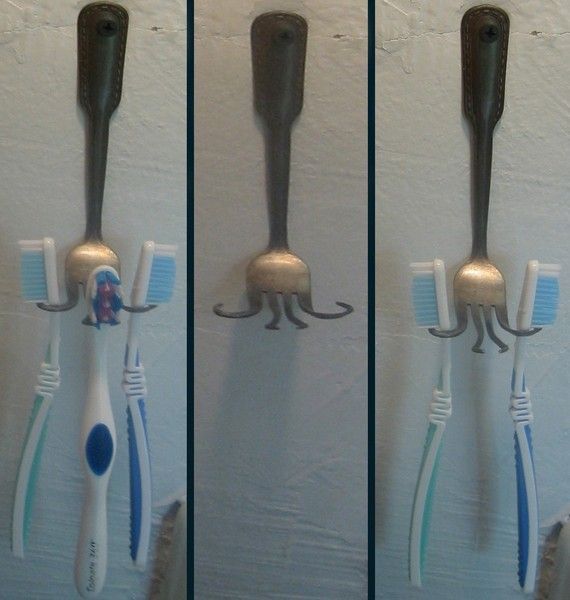 Refurbish old kitchen forks into toothbrush hooks.
Have some chunky clothespins?
That's all it takes to keep your toothbrush from resting on the counter.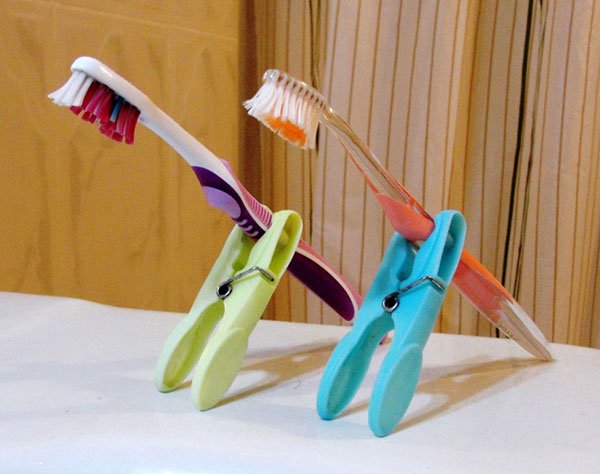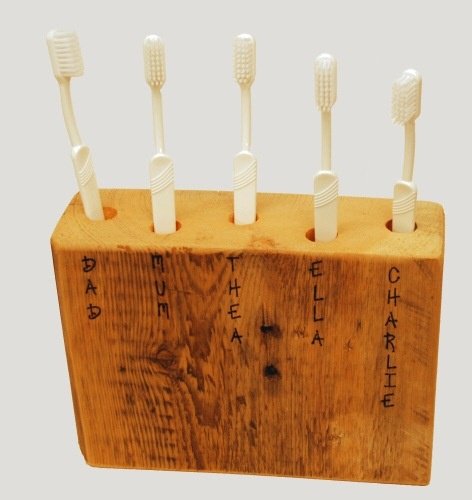 Holes drilled in wood can be a simple solution to create unique holders for your dental supplies.
Stain, paint or distress the wood for the look you want, or add simple embellishments to jazz it up.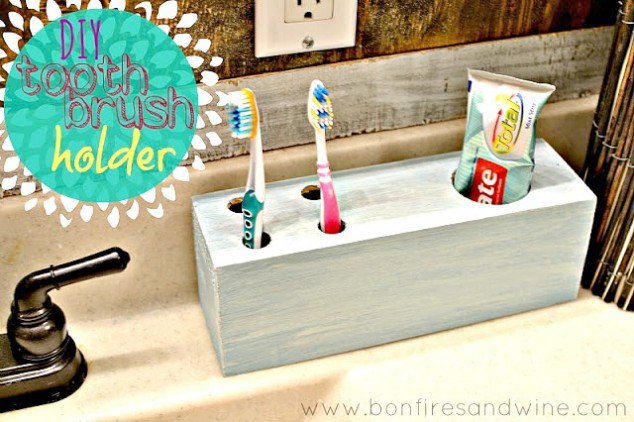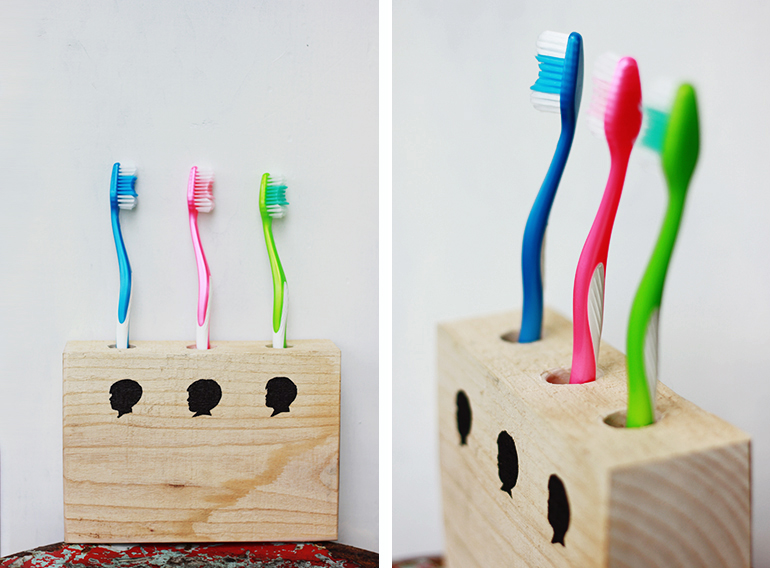 Glass jars and plastic cups not only help keep the counters clean, they help keep you organized too.  If your kids tend to reach for the wrong toothbrush, create an individual space just for them.  Add their name, initial, stickers or favorite character to personalize their holder.  If you happen to have little hands that make big messes, this might help encourage them to keep their area clean.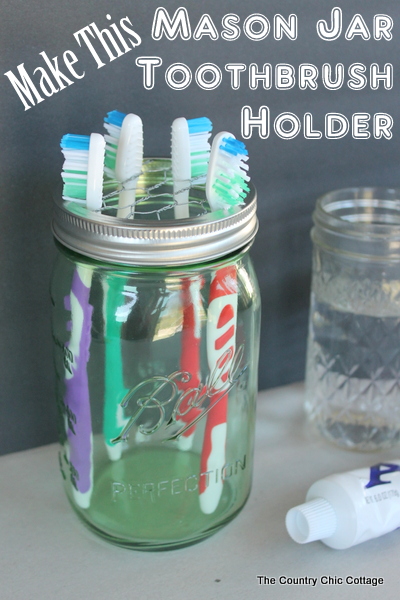 Using a silverware tray to keep toothbrushes separated is such a great idea. Depending on the number of toothbrushes, there is usually still room for toothpaste, rinse, and floss. Plus it fits perfectly in a drawer, if you want to keep them out of the way.
3M's Command Hooks are pretty awesome. You can stick them anywhere and easily remove them without damaging the wall or having to break out the drill. Turn these small clear hooks sideways and you have the perfect holder for toothbrushes.
Finally, don't hesitate to refurbish some of those unused toys or Legos.  They are useful, fun and the kids would probably love to help make them!
Leave a reply →