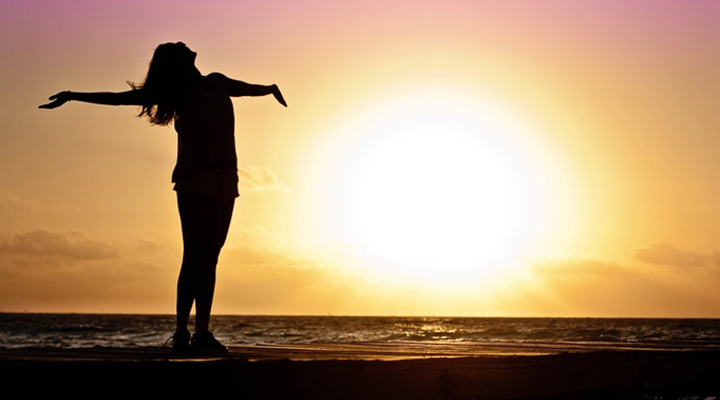 As we begin the New Year it is natural to set goals for the coming months.  Perhaps you are resolving to change an undesired trait or behavior, accomplish a personal goal or otherwise improve your life.  Or maybe, it is time to stand-up for YOU.
January 7th is: "I'm Not Going to Take it Anymore!" Day.
Do you have a toothache you have been putting off?
Are you embarrassed to smile due to a gap, a chipped tooth or missing teeth?
Have you always wanted pearly whites, but are unsure as to the next step?
Do you have frequent headaches which could be a sign of undetected oral health problems?
Regardless of your situation, you don't have to take it anymore!
We are here to help answer all of your dental health questions and discuss the different options available for your to reach your dental health goals.
The number one reason for putting off dental work is the lack of dental insurance and/or finances.
At Favero Family Dental we have several options that might help ease the stress of needed (or wanted!) dental work.
Pay in Full Discounts
Payment Plans
Care Credit
Pay in Full Discounts. Whether you are having bleach trays made, keeping up on your routine cleaning, having a cavity filled, interested in braces, getting an implant placed or having those wisdom teeth removed, when you pay for your service in full the same day, we will give you a 10% discount.  No questions asked!  Who doesn't love to save a little money?!?!
We are often asked, "Can I still get the discount if I have dental insurance?"  The answer is simple: YES!  We will still bill your dental insurance for you.  Once payment from your insurance is received, we will issue you a refund check (refunds are issued the 1st of each month) or you can apply it to your account for future treatment.
Payment Plans.  For those who wish to make payments, we provide a two-tiered payment plan based on the amount of service.  Plan I includes all accounts under $1000 and allows for a flexible payment based on a percentage of the amount owed.  Plan II is for accounts over $1000.  A deposit for treatment will be arranged for the date of service and then monthly payments will be made based on a percentage of the amount owed.  (If you have dental insurance and have pre-authorized treatment, it may meet the deposit requirement.)
A monthly service charge will be applied to outstanding balances over 60 days.
Care Credit. Care Credit is healthcare financing made easy.  It allows you to pay for healthcare expenses for you and your family.  It can be used to pay for out-of-pocket expenses not covered by dental insurance.
As a care credit provider, we offer different financing options: 6 months or 12 months.  This means you would have interest free credit for up to 12 months on charged purchases over $200 when you make the minimum monthly payments and pay the full amount due by the end of the promotional period.
It is our objective to help each patient create a plan that is customized to the individual needs and to allow the tools necessary to achieve the desired outcome.
Don't Settle.  Create the life (and smile) you want!
Leave a reply →