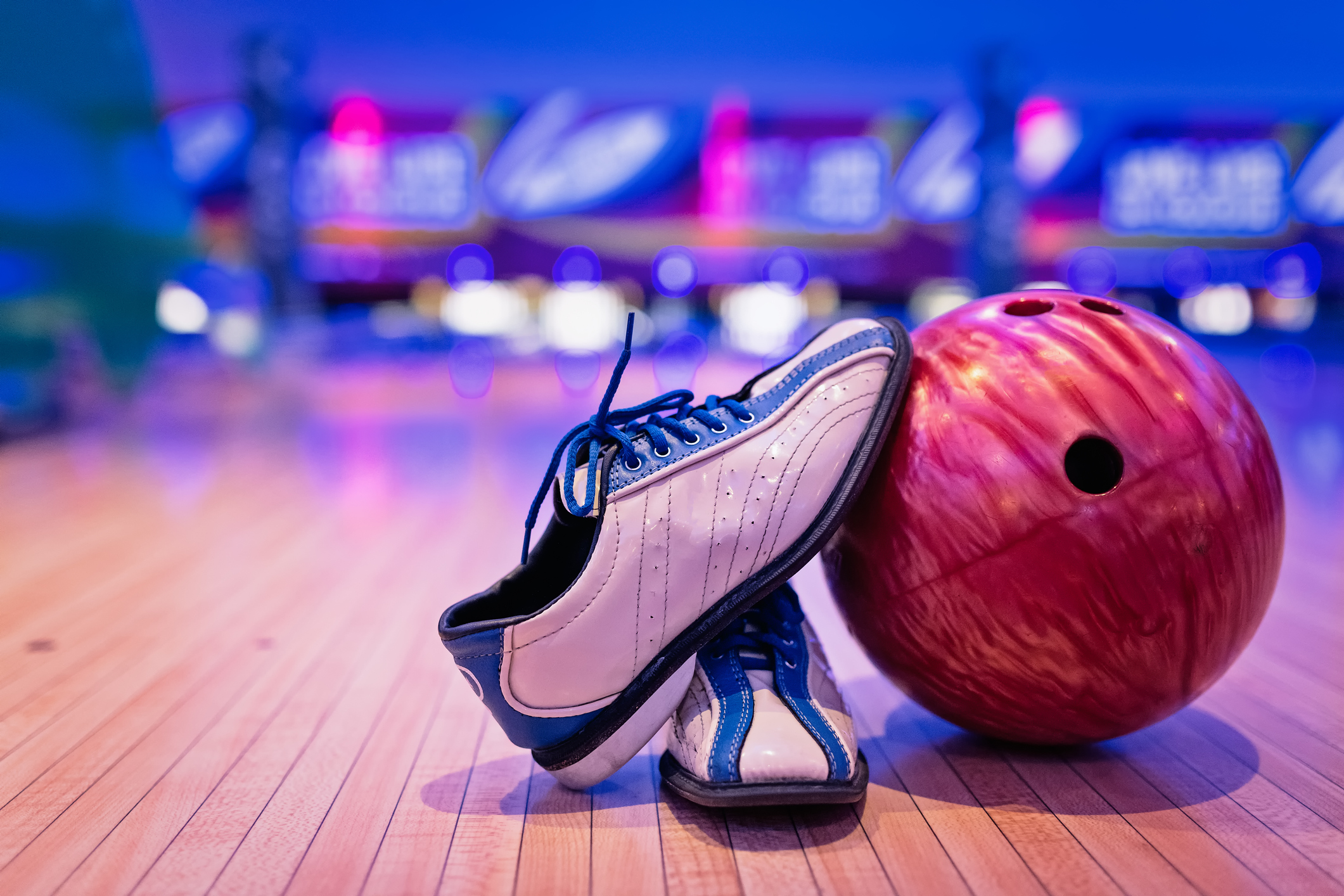 It started as a first date.
A young Dr. Rex and the beautiful Sherry
The place: a bowling alley
The day: Christmas Eve
A tradition was born.
Every Christmas Eve since, Dr. Rex and Sherry have gone bowling.
As their family began to grow, their tradition never faltered.
To this day, you can find the entire family gathered at the local alley on Christmas Eve for a friendly (or mostly friendly) game of bowling.
********************************************
DID YOU KNOW…
Bowling style games have been around since ancient civilizations and have evolved over the years into the game we know now.
Bowling balls were originally made of wood but are now mostly plastic, rubber and polyester weighing up to 16 lbs.
When you bowl three strikes in a row it is called a Turkey, nine strikes in a row is  a Golden Turkey.
In 1840 the first indoor bowling alley was opened in Knickerbockers Alley, New York City.
Reno, NV is home to a bowling stadium, (We have patients that bowl there in championship games!) but the largest bowling center is in Japan with 116 lanes.
There are very few facial injuries as a result of bowling…Great News for Us!
Today is National Bowling Day!  Gather a group of friends or family and hit the lanes together!
Leave a reply →