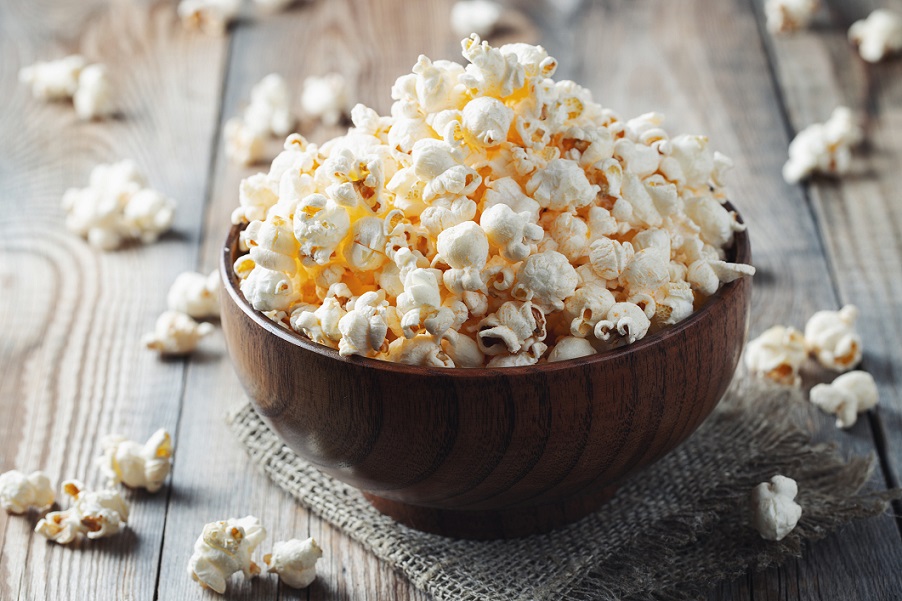 Many of us love popcorn.  It is a snack that has withstood the test of time and is as versatile as it is yummy.
Popcorn Lover's Day is the perfect day to make a big bowl of popcorn and cozy up on the sofa with someone special to watch a movie!
When popcorn is air-popped and lightly seasoned, it can be a very healthy snack option.   Though not as healthy, many people love the myriad of flavors and add-ins that make their bowl of popcorn POP!
Regardless of the type of popcorn you reach for, there are a few potential oral health risks to be aware of.
Cracked Teeth. Chewing on popcorn kernels might become a recipe for disaster as it is possible to crack your teeth.  If you crack a tooth, you may feel pain when you're chewing.  Exposure to extreme temperatures, such as hot or cold foods and drinks, could also make a cracked tooth hurt.  The pain may come and go, but a cracked tooth is a concern.  Unlike a broken bone, a cracked tooth can't heal on their own.
Damaged Restorations. Popcorn kernels may also damage dental restorations, such as implants.  Biting unpopped kernels could put more stress on your restorations and over time, weaken, loosen or break them.
Gum Abscesses.   Abscesses are another possible risk associated with snacking on popcorn.  If popcorn hulls get trapped beneath the gums, tissues can become inflamed.  If the popcorn hull remains in place, pus may become trapped within the gum tissue, resulting in an abscess.
In order to help alleviate the risks of eating popcorn, avoid biting on unpopped kernels and remember to brush and floss after eating.
Leave a reply →