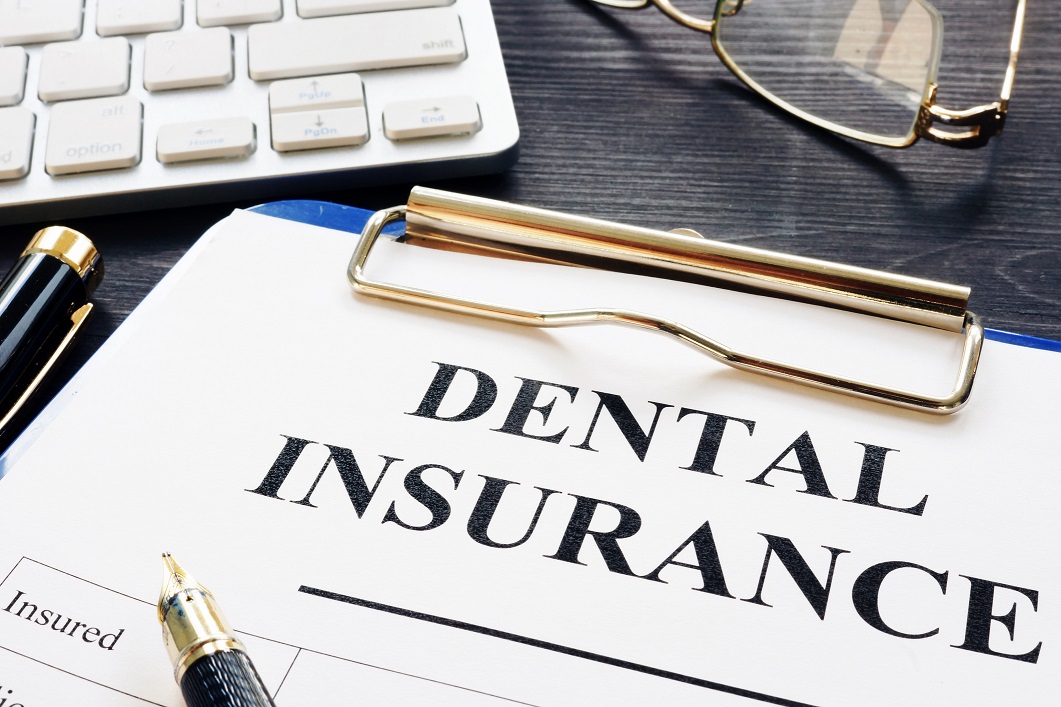 Dental insurance is a form of health insurance designed to pay a portion of the costs associated with dental care.  However it can be tricky understanding exactly what your dental insurance covers.  Understanding the ins and outs of your plan will help you maximize your benefits and be more prepared, even if you have emergency dental treatment.
National Insurance Awareness Day is a great time to become more familiar with your dental coverage and plan for all of your oral health needs.
Benefit Period
Most dental plans work within a "benefit period" that is typically one year – but not necessarily a calendar year.
Deductible
Similar to car insurance, this is the amount you pay before your benefit plan begins to pay the cost of your dental treatment.  A deductible usually doesn't apply to diagnostic and preventative treatment.
Dual Coverage
You might have benefits from more than one dental plan, which is called dual coverage.  In this situation, the total amount paid by both plans can't exceed 100% of your dental expenses.  Depending on the specifics of the plans, your coverage may not total 100%.  For your children's coverage, generally the primary insurance is determined by the birthday rule (coverage of the parent whose birthday – month and day, not year comes first in the year is considered to be your children's primary coverage).  A divorce agreement or other court ruling may superseded the birthday rule.
Maximums
This is the most money a dental plan will pay for dental care within a benefit period.  Once you reach the maximum amount, you'll play any costs for the remainder of the benefit period.
Coinsurance
If you have a fee-for-service benefit plan, your plan pays a predetermined percentage of the treatment cost and you're responsible for paying the balance.  This part of your out-of-pocket costs is known as "coinsurance."  Many PPO plans have coinsurance.
Reimbursement Levels
Many dental plans offer different categories of coverage, each tied to a certain percentage.  For example:
Diagnostic and preventive procedures such as cleanings and exams are typically covered at the highest percentage (for example, 80%-100%).  This gives you a financial incentive to get regular checkups and cleanings to prevent the need for more extensive procedures.
Basic procedures such as fillings are usually reimbursed at a slightly lower percentage (for example, 70%-80%).
Major procedures such as crowns and root canals are usually reimbursed at the lowest percentage (for example, 50%).
Procedures can fall under a different category depending on your plan.
Pre-treatment Estimate
If you want to plan ahead for your dental care cost, you can ask your dentist to submit a pre-treatment estimate.  This estimate includes an overview of services covered and will help you predict your out-of-pocket costs.
Limitations and Exclusions
Dental plans are intended to cover part of your dental expenses, so you may not be covered for every dental need.  A typical plan has limitations, such as the number of times you can receive a cleaning each year.  In addition, some procedures may not be covered under you plan, which is referred to as an "exclusion."
Furthermore, a procedure covered under your plan might be limited or denied based on a clinical review.
Networks
When selecting a dentist with your coverage, you may have the option of selecting an in-network or and out-of-network dentist.  Dentists who work in-network are also known as participating providers.  They are contracted within your insurance company because they have agreed to provide dental services at some negotiated rates.  This means that if you choose an in-network dentist to take care of your oral needs, you may pay less at the time of service.
Out-of-network dentists are not contracted with any insurance company and they do not have pre-established rates.  Some plans will have a different coverage table for out-of-network dentists.  However, there are advantages to selecting an out-of-network provider.  For complex or cosmetic dental treatment, your are free to choose a dentist that will suit your needs and has expertise in the field, you also avoid running the risk of getting low-quality treatment just because you have to choose a dentist from a list and you can still use your insurance plan to get reimbursed for dental needs.
Leave a reply →