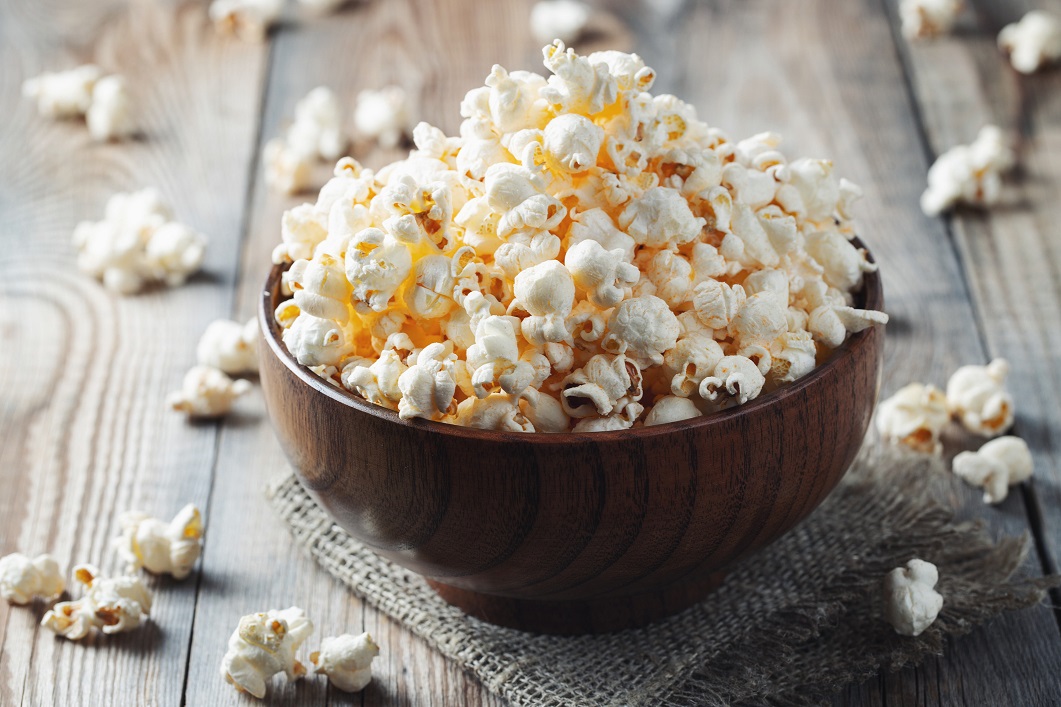 Buttered, salted, kettled, or drizzled with caramel, popcorn is one of those perfect snacks anytime, anywhere. It's great on the go, in the theater, or in your living room!
While popcorn can actually be a pretty healthy snack (without the extra butter and sugar), it can also cause serious problems for your teeth.  The small thin shell or hull of the kernel can get stuck between your teeth and/or your gums, which may lead to an increase in bacteria, decay or infection. Additionally, popcorn kernels can easily crack or chip a tooth if you bite down on them unexpectedly.
If you feel like you have a popcorn hull stuck in your teeth, flossing and brushing your teeth is the best method to remove it.  If your gums were irritated, rinse with warm salty water.  If pain persists or you think you chipped or cracked a tooth, contact your dentist as soon as possible.
FUN FACTS ABOUT POPCORN
Americans eat about 17 billion quarts of popcorn every year.  That would fill the Empire State Building 18 times.
The popcorn business thrived during the Great Depression.  Popcorn sold at around 5 to 10 cents a bag, making it one of the more affordable (and possibly life saving) treats for poor families.
Unpopped kernels are called "old maids" or "spinsters".  Quality popcorn typically pop with under 2% old maids.
Popcorn kernels can pop up to 3 feet in the air.
Popped popcorn comes in two shapes: "snowflake" or "mushroom".  Movie theatres typically sell the "snowflake" shape because it is bigger.
A kernel of popcorn contains just a small amount of water.  When these kernels are heated, the water turns to steam and the kernels "pop.
Leave a reply →