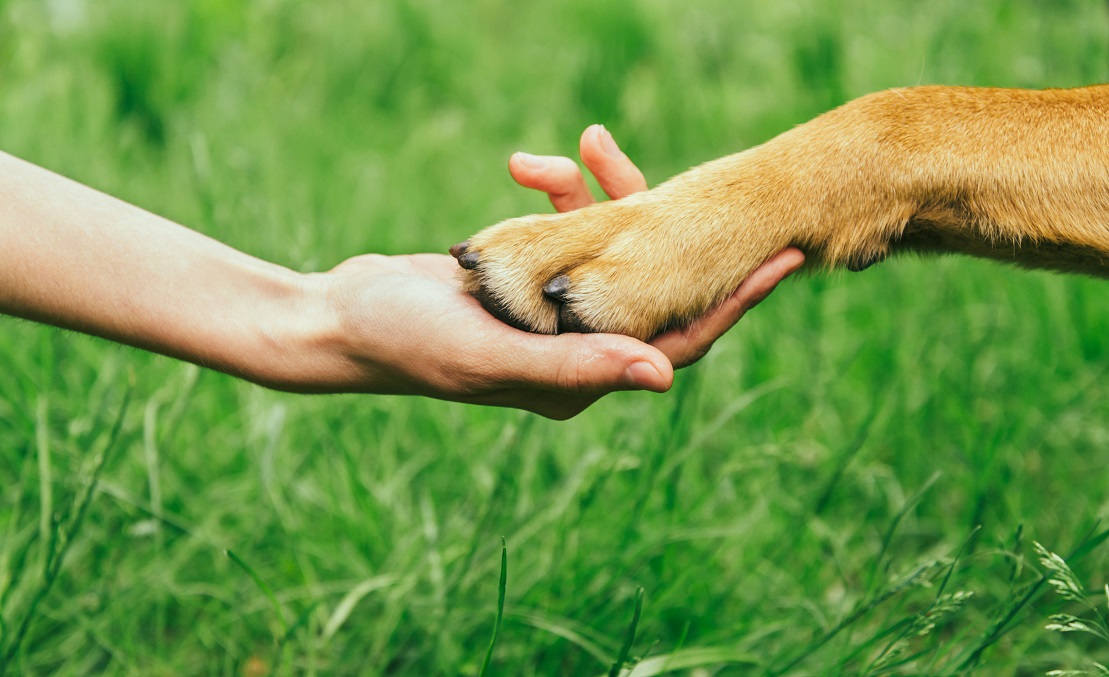 Would you ever consider a facility dog to lessen dental anxiety?
Atkins is a beautiful, yellow Labrador retriever who was two years old when she began helping patients in 2018.  She was trained since birth and is specifically trained  to work in a dental office.
To certify as a paws4people rehabilitative facility dog, Atkins completed 600 hours of training inclusive of puppy development, socialization and confidence, advanced obedience, and public access, plus more than 50 hours of facility dog training.  Atkins primary handler was also required to train for 50 hours with her during the facility dog portion of her training.
Pediatric and adult patients love Atkins!  The presence of a facility dog creates a fun and positive dental experience that carries into adulthood and prevents dental anxiety.
Atkins models the tell-show-do behavior.  We tell the patient what is being done during the appointment, show them by using Atkins as a model, and then have the patient do it themselves with Atkins assisting.  During treatment, with smaller children, she will sit at the end of the chair, on the bench next to the chair, or on the floor within the patient's visual field.  Like adults, older children benefit from deep pressure therapy.  The weight of Atkins provides the same benefits of a weighted blanket, which is believed to relax highly anxious patients.  This pressure therapy is achieved when she is positioned in the chair, on the patient's lap, during the dental procedure.  If patients prefer not to have her in the chair, on their lap, she can also be positioned on a bench next to and level with the dental chair. This allows the patient to pet her and keep in physical contact with her during the appointment.
At the end of the appointment, Atkins loves to show off some of her fun commands like fist bump, turn, wave, and roll.  She even has a special basket that she carries to bring patients their toothbrush.
Atkins is definitely making a difference for her dental practice as they witness the transformation of patients as a result of the animal-assisted intervention.  They believe if more dental professionals incorporated this method of treatment into their dental practices, the dental anxiety and dental phobia statistics in the United States would greatly reduce.
"Dogs just make everything better!"
To read more about Atkins and see her in action visit: RDH Magazine.
Leave a reply →