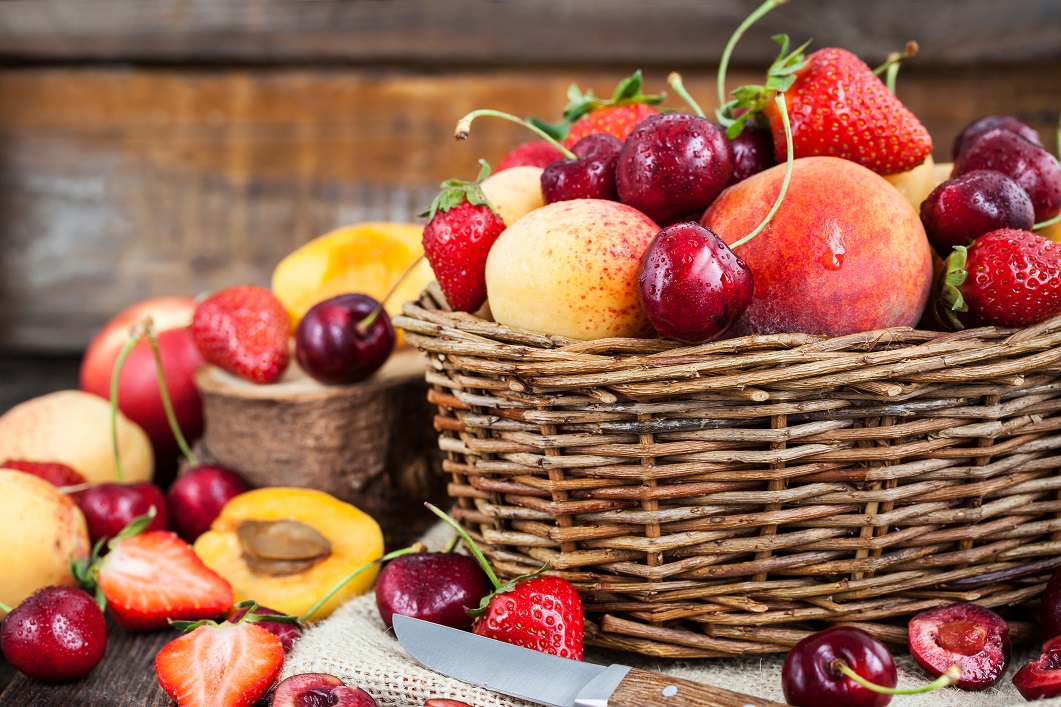 Take this quiz to find out how you rank.
1. Which of these most healthy fruits are also highly acidic and may cause tooth erosion?
A. Dates, figs and kiwi
B. Pineapples, oranges and grapefruit
C. Bananas, coconut and papayas
2.  They're tasty. They're Healthy.  But they can also stain your teeth.  Which produce fits this description?
A. Dark berries, cherries and pomegranates
B. Turnips, sweet potatoes and broccoli
C. Strawberries, nectarines and mangoes
3. Which of these are not only healthy but also clean your teeth as you chew?
A. Celery and cucumbers
B. Apples and pears
C. All of the above
4. After consuming foods that cause bad breath, like garlic and onions, what can you do to help reduce their effects?
A. Try some spicy food or eat a can of tuna
B. Eat an apple or chew on mint leaves
C. Rinse your mouth with a fruit juice or energy drink
5. Which of the following foods contain the most calcium?
A. Strawberries, peaches and grapes
B. Tomatoes, corn and cauliflower
C. Kale, spinach and collard greens
How Many Did You Get Right?
5: Garden guru
You know your fruits and vegetables inside and out.
3-4: Farmers market fan
Grow your knowledge just a little more and you'll be a produce expert.
0-2: Growing greenhorn
You're not there yet, but your eagerness to learn more can help your smile.
Answer Key:
1. B  Enjoy smile-friendly food that are low in acid, including watermelons, cantaloupes, honeydew melons, peas, peppers, asparagus, spinach and broccoli.
2. A Try chewing a piece of sugar-free gum after eating a teeth-staining food.  It will stimulate saliva to help clean your teeth.
3. C Crunchy nuts also act as a natural toothbrush. They stimulate teeth-cleaning saliva when you chew them.
4. B A tongue scraper is effective for removing odor-causing particles that your toothbrush can't reach.
5. C Did you know your body can't make calcium?  Even though it's one of your body's most plentiful minerals, all of your teeth-strengthening calcium comes from your diet.
Leave a reply →