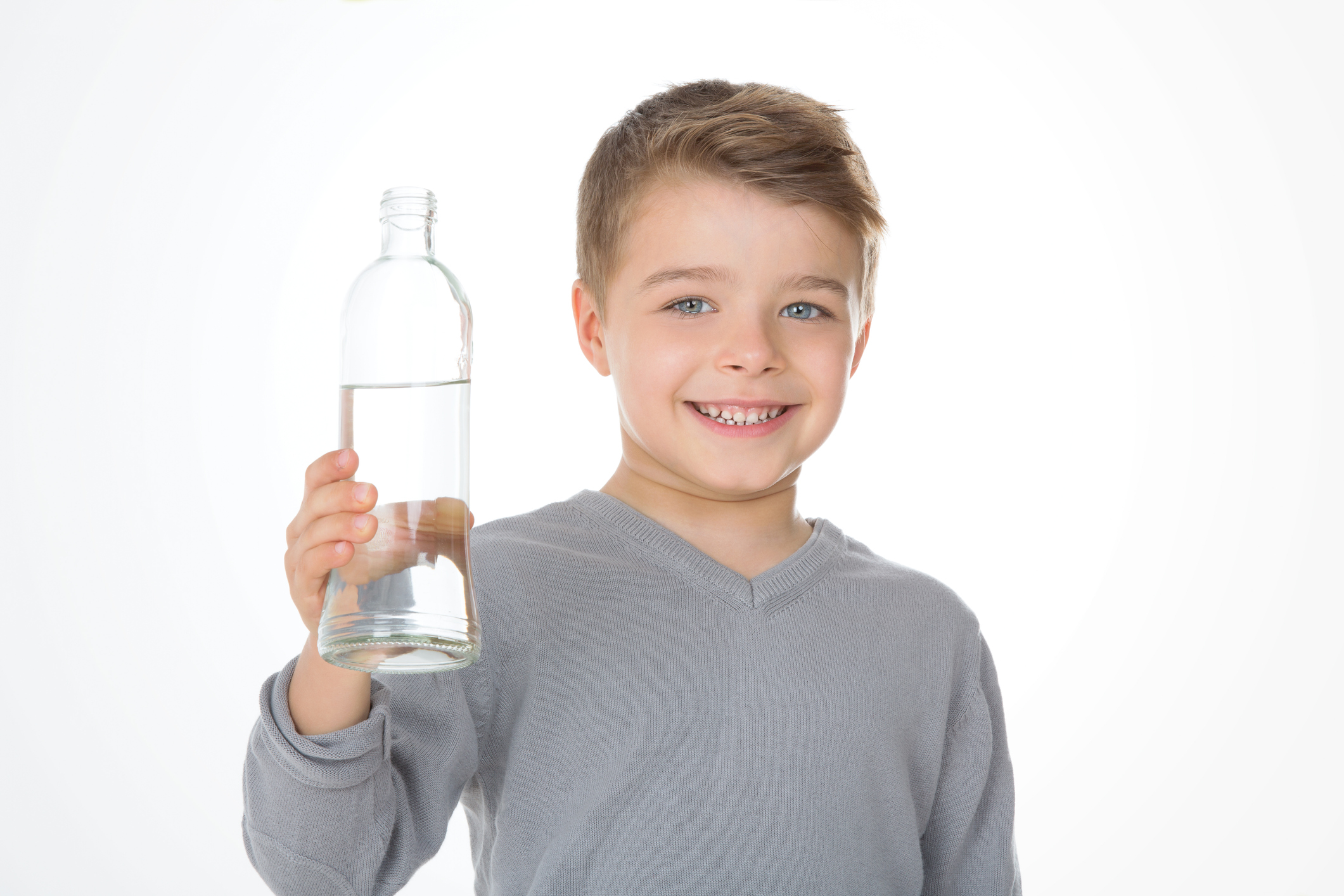 Each child deserves to be the healthiest he or she can be.  On National Child Health Day, we are reminded of all the ways children grow healthy and strong.  From the food they eat to the words they hear, children require support and opportunities to grow.
One alarming trend with children is the amount of soda and sugary drinks they consume.
The AHA released three new guidelines:
Children between two and eighteen should eat fewer than six teaspoons of added sugar per day. That's about 25 grams of sugar or 100 calories
Children and teens should limit their intake of sugar-sweetened drinks to no more than eight ounces weekly.
Children under the age of two should not eat or drink anything with added sugars, including sugar-sweetened drinks
To put this in perspective, four grams of sugar is one teaspoon, with the maximum added sugar consumption per day being about six teaspoons.   Most single serving drinks with added sugar meet or exceed the daily amount.  For example:
Apple Juice – 24 grams added sugar
Kool Aid – 16 grams added sugar
Coca-Cola – 39 grams added sugar
Mountain Dew – 46 grams added sugar
Monster Energy Drink – 57 grams added sugar
Gatorade – 34 grams added sugar
Studies show a direct link between tooth decay and soda.  Not only does sugar cause cavities, the acids in soda can start to dissolve tooth enamel in as little as 20 minutes.  All too often, healthier drink options such as milk and water are being replaced with sugary drinks, which can affect not only your child's oral health but also their overall health.
Show the children in your life how much you care.  Go for a walk, play in the park, do some yard work or another fun activity and offer plenty of healthy food and drink options to promote your child's optimal health.
Leave a reply →