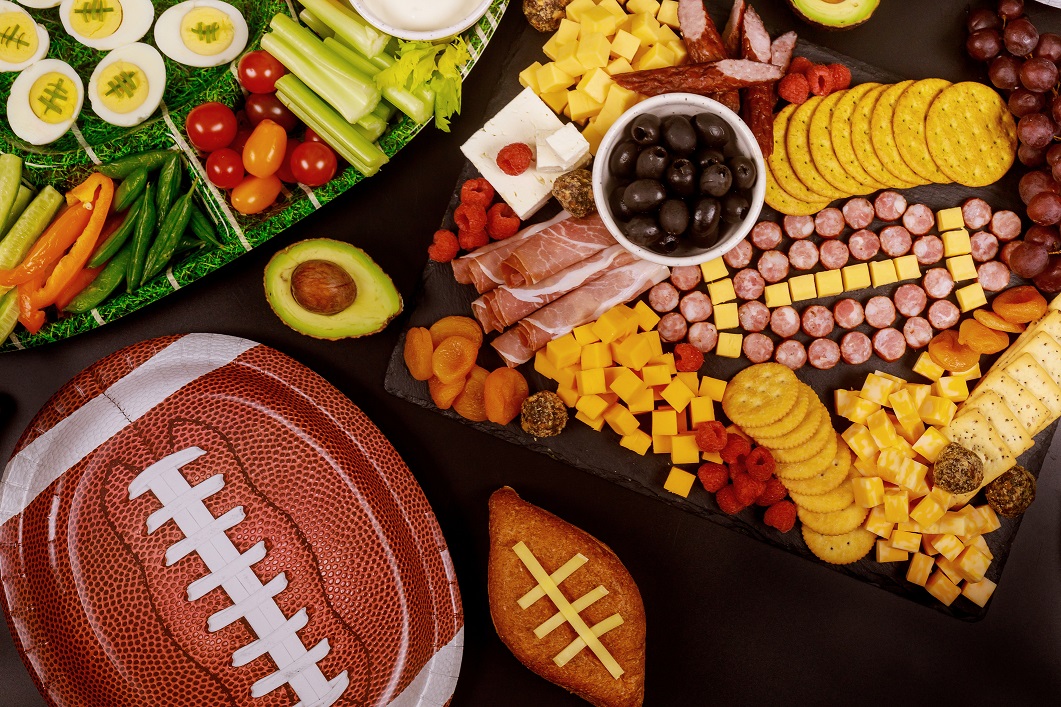 On Sunday, millions of people will gather together with friends and family to watch the Super Bowl.
Perhaps the best thing about Super Bowl Sunday (besides the Big Game and commercials, of course!) is the food.  Who, after all, doesn't love an excuse to get together with friends and family and eat?
Classic Super Bowl party foods aren't aren't exactly known for their healthy benefits, but you can still make some winning choices for your oral health – whether your team is winning or not!
Crudite and Dip
Crudite is a fancy word for a traditional french appetizer consisting of whole or sliced raw vegetables.  Pair your veggies with guacamole, hummus, or a yogurt-based dip for a great starter that is delicious and good for your teeth too!  If you usually serve chips with your dip, give veggies a try, they pack the same crunch, but are much better for you.
Crunchy raw vegetables like carrots and peppers help clean your teeth by scrubbing plaque while you chew, they also stimulate the production of saliva, which naturally cleans teeth.  They contain lots of water, fiber and vitamins and minerals.  Foods such as hummus are rich in folic acid, which is good for gum health.  Yogurt contains calcium, a mineral that help your teeth stay strong.
Cheese Platter
Cheese is delicious, and it's also good for your teeth.  It is packed with calcium, a mineral that strengthens bones and tooth enamel.  It also contains proteins called caseins, which help protect the surface of your teeth.  If crackers are your choice to accompany your cheese, choose whole-grain varieties for their beneficial fiber.
Water
Despite your beverage of choice, be sure to drink plenty of water.  Water helps keep your mouth clean throughout the day – especially if you indulge in the less-tooth-friendly Super Bowl snacks.  It also  helps keep teeth clean in-between brushing.
https://www.mouthhealthy.org/en/nutrition/super-bowl-recipes
Leave a reply →