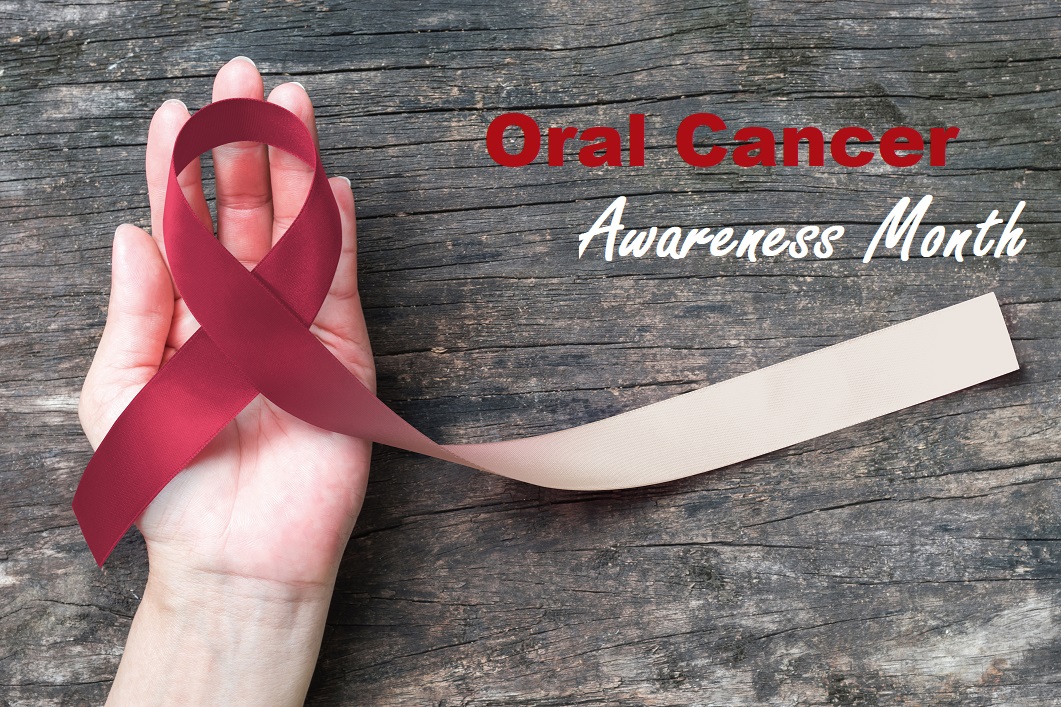 As a dentist, we are the first line of defense against oral cancer and it is time to shine a light on this potentially fatal disease.
Oral cancers are part of a group of cancers commonly referred to as head and neck cancers.  Of all the head and neck cancers, oral cancers comprise about 85% of the category.
According to the American Cancer Society, over 53,000 Americans will be diagnosed with some form of oral cancer this year and an estimated 10,750 will die of these cancers.  That is roughly 1 person every hour, 24 hours a day.  Historically the death rate associated with this cancer is particularly high not because it is hard to discover or diagnose, but due to the cancer being routinely discovered late in its development.
Oral cancer is particularly dangerous because in its early stages it may not be noticed by the patient, as it can frequently prosper without producing pain or symptoms they might readily recognize, and because it has a high risk of producing second, primary tumors.
The best thing you can do is pay attention to your mouth and keep up on your routine dental exams which include an oral cancer screening.
Some signs and symptoms of  head and neck cancers include:
Voice change or hoarseness which lasts for extended periods of time
Painless lump or mass which can be felt inside the mouth or neck
Sore or discolored area of your mouth that does not heal within 14 days
Sore throat
Pain or difficulty swallowing, speaking or chewing
Consistent earache
Our office is pleased to offer oral cancer screenings as part of your routine cleaning and exam.  Don't wait until it is too late.  Get checked now and let's work together to end oral cancer!
https://oralcancerfoundation.org/facts/
Leave a reply →