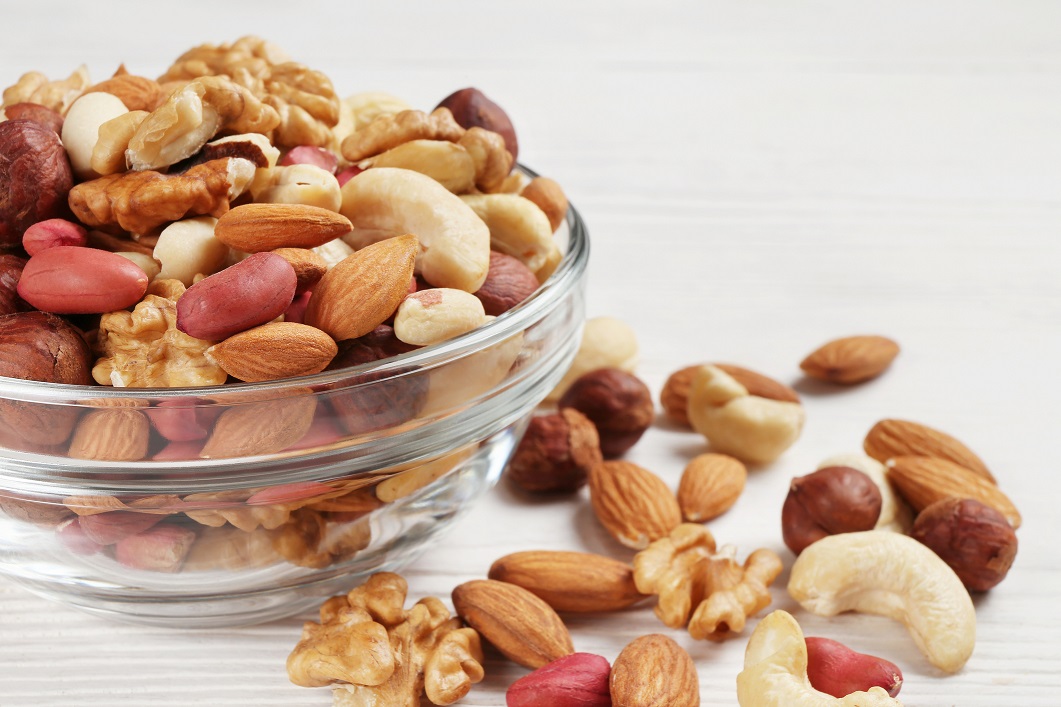 Happy National Grab Some Nuts Day!!!
Nuts contain protein and minerals that are important for your overall health and they add necessary good fats to our diets.  In the right quantities, they improve our health and makes things taste better, too.  In addition, nuts that are low in carbohydrates do not add to your risk of cavities.  Why?  Because tooth decay is caused by acid-producing bacteria that are activated by carbs.  Another benefit is that chewing nuts stimulates saliva production, which can reduce your risk for tooth decay.
However, you do have to be careful with some nuts.
Peanuts.  Whether you're enjoying a bag at a baseball game or grabbing a handful as part of a healthy snack pick-me-up, there's no question that peanuts are a delicious snack.  Peanuts are packed with protein and help cut the acidity of your saliva.  But beware-though peanuts are good for you nutritionally, they can also be bad for your teeth.
It might be tempting to use your teeth to shell this nut, but the hard coverings can actually harm your teeth.  Cracking peanut shells – or any other nut shell – can chip or even crack your tooth.  A cracked tooth can be very painful and may require extensive treatment.
Almonds.  Almonds are another great dietary choice, filled with vitamin E and healthy fats, but when it comes to your teeth, whole almonds can actually cause a lot of damage.  The hard texture and shape put stress on your teeth when you bite down.  Fractures of the teeth are not uncommon with this superfood.  To avoid this, eat almond slivers instead of whole almonds.  They're easier on the jaw and less likely to cause cracks.
So go ahead, reach for a handful of your favorite nuts to snack on today and be sure to experiment with them in your kitchen too!  Nuts add texture and flavor to baked goods, savory dishes and even as salad toppings.
Leave a reply →