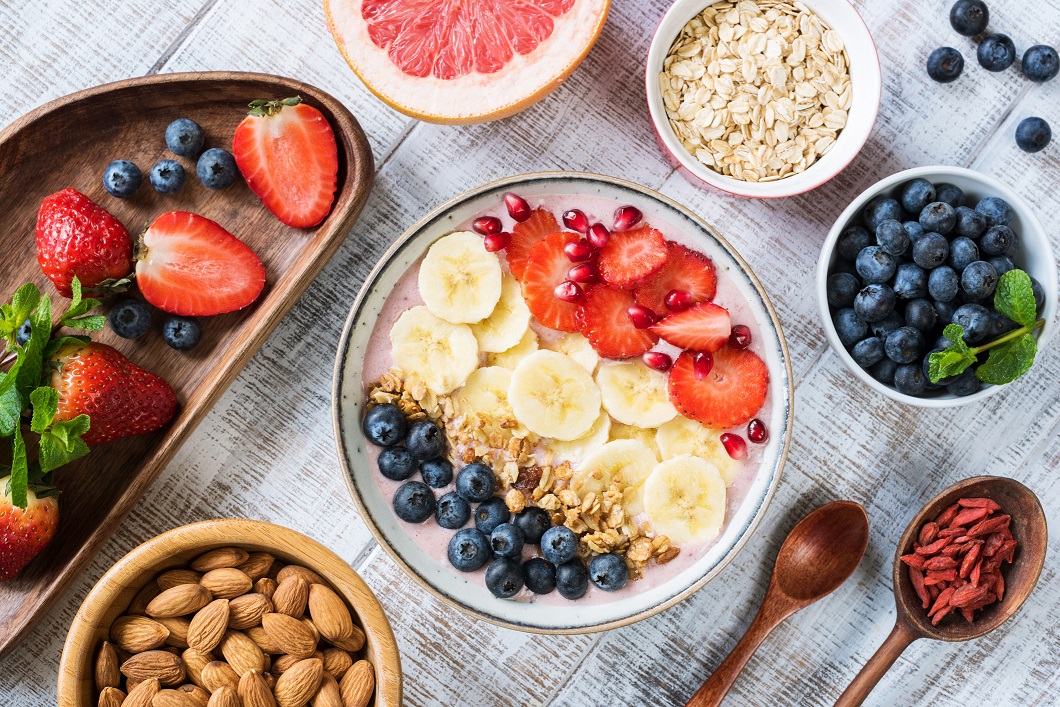 It's Snack Food Time!!!  February is National Snack Food Month, so this month, focus on snacking in the healthiest ways possible while still enjoying those in-between meal treats!  Most days, we reach for a snack or two to make it through the day.  If we choose nutritious choices, snacking more can make a positive impact on our overall health; it can even help with weight loss!
With more options than ever before, it can be challenging to determine which snacks are the healthiest choices.  Foods high in vitamins and minerals, and low in sugar make the best snacks.  Sugar feeds the bacteria in plaque and causes it to release acid that attacks the enamel on your teeth.  If left unchecked, these attacks can lead to tooth decay.  Choosing naturally sugar-free snacks is an excellent starting point for teeth-healthy eating.
Here are a few snacking tips to help keep your mouth healthy and your family happy.
Vegetables and Fruits.  These foods are high in water and fiber, which helps balance out and sugars they might contain.  Plus, chewing on a crunchy apple or carrot helps stimulate saliva production and clear away food particles from your teeth.
Dairy.  Dairy products like milk, cheese, and yogurt can be low in sugar and rich in calcium, which is excellent for keeping your teeth healthy and strong.  Cheese is a naturally chewy food that helps stimulate saliva production and yogurt can be easily rinsed from your teeth after eating.
Lean Proteins.  Meat, poultry, fish, milk and eggs not only contain valuable protein, but they are also rich in phosphorus, which can help strengthen teeth.
Seeds and Nuts.  High in protein and minerals and low in sugar and carbohydrates, nuts and seeds can be a delicious teeth-healthy option.  Plus, some seeds and nuts – like chia seeds or almonds – are high in calcium, strengthening teeth.
Water.  Fluoridated water is one of the most essential components of snack time.  Fluoride helps teeth become more resistant to acid attacks, and water helps rinse away any leftover food debris.  It is a great substitute to some other drinks that are high in sugar such as fruit juice, soda, and sports drinks.
Enjoy these snack suggestions:

Mixed Nuts
Pepper slices dipped in guacamole or hummus
Greek yogurt with granola, oats and/or mixed berries
Cherry tomatoes with mozzarella and basil
Hard-boiled eggs
Healthy beef jerky
Apple slices, carrots or celery dipped in peanut butter
Protein shake or fruit smoothie
Dark chocolate with almonds
String cheese
Raw fruits and veggies
Trail mix with favorite nuts, seeds, and dried fruit with no sugar added
If your family is used to sugary and starchy snacks, it might be difficult to trade out the cookies for the carrots, but you can still make healthy eating fun with these tips:
Cook meals together.  Give your family ownership of the healthy eating process by including them in the prep work.  Let them choose one or two meals throughout the week and help prepare them.  Start by teaching the basics such as chopping and roasting vegetables.  Younger family members can help skewer veggies, layer fruit on yogurt, mix a veggie dip, wrap a turkey roll-up or place toothpicks into cheese.
Plant a garden.  Start healthy eating habits right at the source: homegrown vegetables.  Try a few vegetables that are relatively easy to grow such as lettuce, peppers or tomatoes.  You may even try window-sill herbs such as basil or cilantro.  Have your family help plant, water and tend to the vegetables.  When it's time to harvest the fruits or veggies, pick a delicious recipe together and make a snack the kids can be proud of.
Make healthy snacking convenient.  Part of making healthy snacking fun is making it easy.  Try swapping out candy for fruit and crackers for nuts.  Then, make your healthy choices extra convenient by putting containers of pre-cut veggies and fruits in the fridge where your child can see them.  If you have a pantry snack drawer, fill it with single servings of nuts, sugar-free beef jerky and other healthy snack options.
Keep going.  Healthy changes won't happen overnight.  Family members may need multiple exposures of a particular food before they decide they like it.  Keep serving those carrots alongside other healthy options you know they'll eat.  Additionally, try preparing foods in different ways – such as roasted broccoli instead of raw florets.  Some quick adjustments might help overcome any texture or flavor preferences.
Leave a reply →