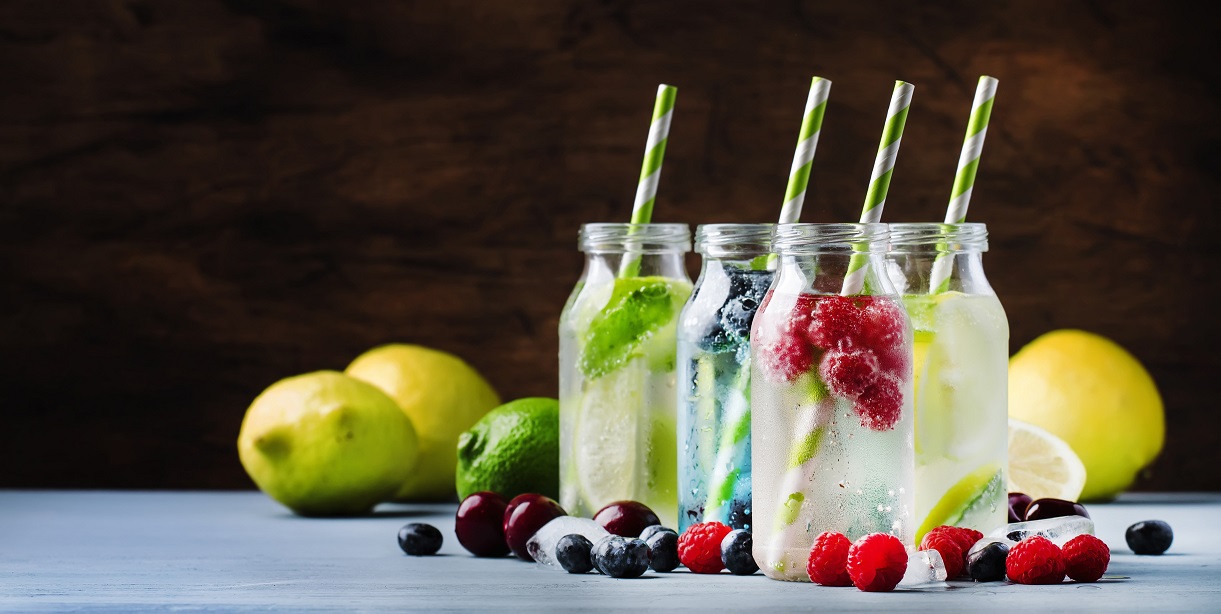 If you are looking to eliminate some of the sugary drinks from your diet, here are some tricks to help you rethink your drink.
Choose Water (tap or unsweetened, bottled or sparkling) over sugary drinks.
Need more flavor? Add berries or a slice of lime, lemon or cumber to your water.
Missing fizzy drinks? Add a splash of 100% juice to plain sparkling water for a refreshing, low-calorie drink.
Need help breaking the habit? Don't stock up on sugary drinks.  Instead, keep a jug or bottles of cold water in the fridge.
Water just won't do it? Reach for drinks that contain important nutrients such as low fat or fat free milk, unsweetened, fortified milk alternatives; or 100% fruit or vegetable juice first.  (NOTE: Before infants are 12 months old, do not give fruit or vegetable juice.  Juice after 12 months old is not necessary, but 4 ounces or less a day of 100% juice can be provided.)
At the coffee shop? kip the flavored syrups or whipped cream.  Ask for a drink with low fat or fat free milk, an unsweetened milk alternative such as soy or almond, or get back to basics with black coffee.
At the store? Read the Nutrition Facts Label to choose drinks that are low in calories, added sugars, and saturated fat.
On the go? Carry a reusable water bottle with you and refill it throughout the day.
Still thirsty? Learn how to drink more water.
Leave a reply →